Daawat-e-Ishq movie review & rating
Daawat-e-Ishq movie review & rating:
Daawat-e-Ishq Cast:
Parineeti Chopra, Aditya Roy Kapoor, Anupam Kher
Director: Habib Faisal
Filmmaker Habib Faisal managed to get all the right ingredients in Daawat E Ishq. Casting tops that list. Parineeti Chopra, Aditya Roy Kapoor along with Anupam Kher ensure you are glued to the screen and entertained as well.
Gulrez (Parineeti Chopra) is an educated shoe-sales girl who lives in Hyderabad along with her father played by Anupam Kher. Fed up of dowry-seeking men Gulrez now wants to make some quick money and move to the US. She thinks of a plan to trap a family that would demand dowry from them, she will record that on a hidden camera and blackmail them as it's against the law under IPC Section 498A and with that money she plans to move to the US. The trap is laid for Tariq Haider (Aditya Roy Kapur) a popular cook in Lucknow who runs a restaurant, which serves tasty kababs and biryani.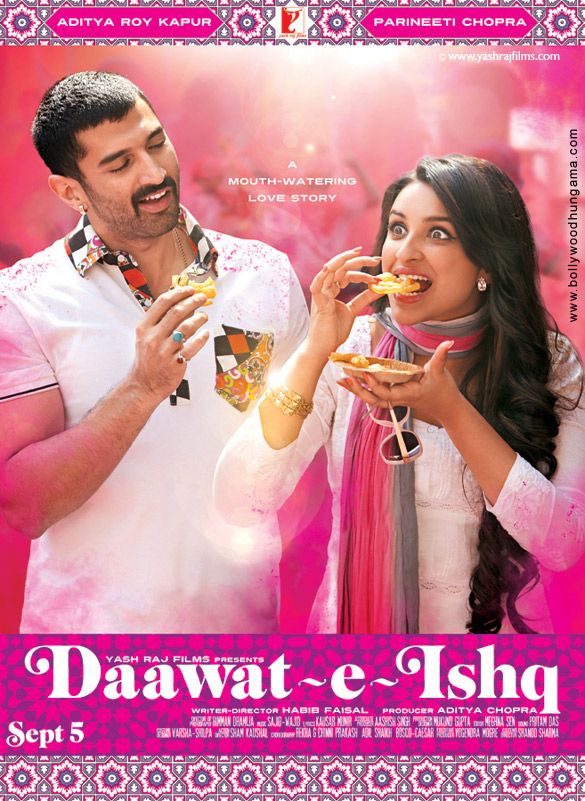 As the two get to know each other she realizes what she is doing is not right as Tariq is nothing like what she had imagined. He personally doesn't believe in accepting dowry but Gulrez has moved far ahead as per her plan.
Parineeti and Aditya are awesome in this film. Parineeti is convincing as always and Aditya makes Tariq adorable. You can't help but feel bad when he is betrayed. Both the actors have got the diction from Lucknow and Hyderabad just right. And above all the two share great chemistry together. Anupam Kher as the father delivers yet another fabulous performance. Music by Sajid – Wajid is strictly average, they could have done much better.
Daawat-e-Ishq may not be a perfect film but it's an adorable love story and the two young actors make it paisa vasool. Go for it because the taste is just right!