Chiranjeevi refuses appointment for Sai Dharam Tej on Birthday
Chiranjeevi refuses appointment for Sai Dharam Tej:
Megastar Chiranjeevi is a very busy man that he refused an appointment for none other than his nephew, Sai Dharam Tej on the former's Birthday, August 22nd. Sai Dharam Tej had planned the audio release event of his next, Subrahmanyam for Sale on that day as a tribute to the actor cum politician. They invited Chiranjeevi as the Chief Guest.But the Megastar now asked them to postpone the event to 23rd as he is very busy on his Birthday. It is said that Ram Charan is planning a Birthday event for his father on 22nd for which he is inviting all the industry friends of Chiranjeevi from the south. And so Chiranjeevi will be busy that day. The Birthday celebrations with fans will also take place on August 21st.Subrahmanyam for Sale audio release event will now take place on 23rd at Shilpa Kala Vedhika, Hyderabad with Megastar as the Chief Guest. Fans across AP and Telangana are likely to attend this event. The movie release is planned on September 24th, the release date of Chiranjeevi's blockbuster film, Tagore.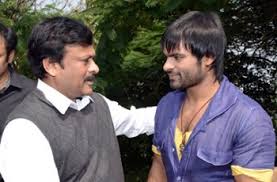 Subramanyam For Sale is a romantic action entertainer movie in which, Sai Dharam Tej, Regina Cassandra are playing the main lead roles along with Suman and Nagendra Babu will be seen in important roles.After Ramayya Vasthavayya director Harish Shankar working with mega hero Sai Dharam Tej in this movie. Dil Raju will produce this movie under home production banner Sri Venkateswara Creations. Mickey J Meyer scored music for this movie.
Director : Harish Shankar
Producer : Dil Raju
Music Director : Mickey J Meyar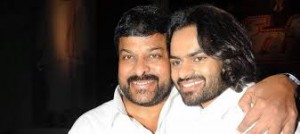 Coming August 22 nd is an auspicious day for all mega fans.Mega Star Chiranjeevi will turn 60 this year on August 22 and as part of his sashtipurthi celebrations, special events are organized from August 15 to August 22.According to reports Chiranjeevi's Shashti Poorthi celebrations will be held grandeur in Gachchi Bowli StadiumBlood donation, eye donation and kidney donation camps will be conducted all over the state by All india chiranjeevi Yuvatha apart from regular and social service activitiesRecently some fans of the mega star conducted meeting at Eluru to discuss things. Details of the meeting and resolutions taken are given below.August 22 of every year is observed as Mega Fans Day.AICY will felicitate nearly 1000 eminent people from various fields like Ambati Rayudu (Cricket); Saina Nehwal (Badminton); Sania Mirza (Tennis), MLC Ramu Surya Rao and many others on August 22nd on the eve of Chiranjeevi's 60th Birthday.Chiranjeevi will present gold medals to those fans who donated blood maximum number of times. As per rpeorts Ram Charan has already sorted out the list of 1000 fans.