Today its time for the controversy between a media platform and a celeb. After TOI and Deepika Padukone controversy its time for Chetan Bhagat and DD National and in both twitter is the platform to get on each other  . Chetan Bhagat renowned writers new book HALF GIRL FRIEND is the target for the a government official Broadcaster DD National
Chetan Bhagat "Half Girl Friend " and DD News Twitter controversy More Details :
From its twitter @DDnational it said commented on the book saying .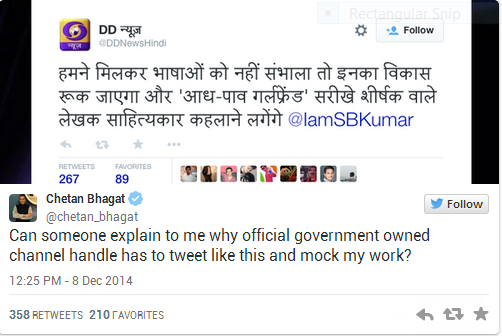 and chetan replies as " Can some one explain to me why official government owned channel handle to tweet like this and mock my work ?
ans chetan bhagat half girl friend writer reply from DD news on twitter and asks for a sorry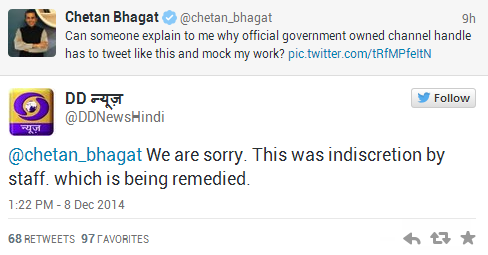 and then Chetan says to spare the workers for the work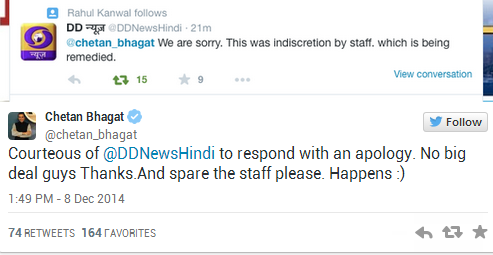 What may be the reason some renowned media group need not target some people which is embarrassing and which make disturbing .