INDIA easily wins match and series Umesh Yadav Shines
India Wins Match and Series
India shows there dominance in the series by beating Sri Lanka by six wickets and win the series 3-0.As to start of lankans innings started with a flory of wickets as they lost their openers kushal perera and experienced  kumar Sangakkara for just seven on board and then they had a stand of hundred runs form Dilshan and Mahela Jayawardena.dilshan got out for 53 a beautiful catch by rahane bowling of rayudu to end his innings.mahela went on to score a astonishing hundred. Through this series the major point has been that Lankans inability to capitalize in power play as they lost three wickets for just 16 runs and the stand between mahela and prasanna saved lankans from embarrassing them self one again in hands of  Indians as they were reduced for  seven wickets down for just 156 .and mahela ton helped them to get decent score of  242.indians started off well with good partnership between dhawan and rahane adding 62 and then came local boy rayudu another good partnership between him and dhawan ,rayudu was dismissed for 35(46) by Mathews  a needless run out  and then comes captain who too game away from lankans by scoring  53(61).and it was left to Wriddhiman Saha  to carry the tradition of the Indian keeper hitting a boundary to win the match for India."
PARTNERSHIP OF THE MATCH  
The partnership between Mahela Jayawardane and Tm Dilshan has almost took game away from india they put on 105 for 3rd wicket partnership as they were looking to dominate the innings when dlishan got out.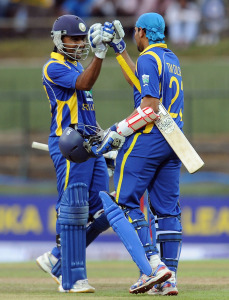 BOWLER OF THE MATCH
Umesh yadav has shown the Lankans what he can do when he is on song.He removed the openers kushal perera at the end of first over with a tremendous delivery that left lankan left hander nothing but to edge it to keeper. His bowling figures of 9 over's 53 runs with 4 wickets driven India to victory.
MILESTONES OF THE DAY
Mahela jayawardena by score his 117th runs has cross 12000 mark and becomes fifth in the world and third srilankan player to score 12000 runs in odi format. Virat kohli the run machine of Indian cricket has gone past 6000 mark in just 136 innings beating previous best by the great sir vivah Richards who scored it in 141 innings and fastest by an Indian this record previously held by sourav ganguly  who scored it in 152 innings.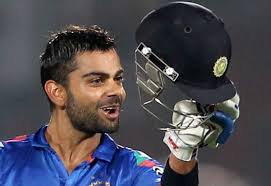 PERFORMANCE OF THE MATCH
Shikar dhawan continues his good form in the series by scoring  a brilliant 91(78).he missed out on  hundred but his 91 was enough to seal the series against Sri Lanka.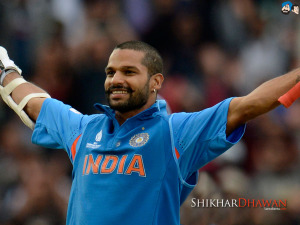 PLAYER OF THE MATCH
Mahela Jayawardane has scored his 17th International hundred but all in vain as his team has lost the match. But his performance has driven sri lankans to a respectable score .which fetched him man of the match award.