Allu Arjun And Boyapati srinu Combination TO Roll On
Stylish Star Bunny is currently busy with 'Son FO Satya murthy' Movie which is being directed by Trivikram Srinivas, shooting of this Movie is almost completed, makers are planning to release this Movie in the month of April, after this Movie Bunny was not committed to do any other Movie, he has been listening to various scripts though, Anil Raavipudi, Gopichandh Mallineni and some more directors etc are waiting for Bunny's  but according to the sources bunny is willing to work under Boyapati Srinu's direction. Both Bunny and Boyapati srinu are good friends, Boyapati srinu first film named 'Badra' was narrated to Bunny first but Bunny himself helped Boyapati srinu in directing that film with Ravi Teja and since then Boyapati srinu is trying to do a movie with Allu Arjun.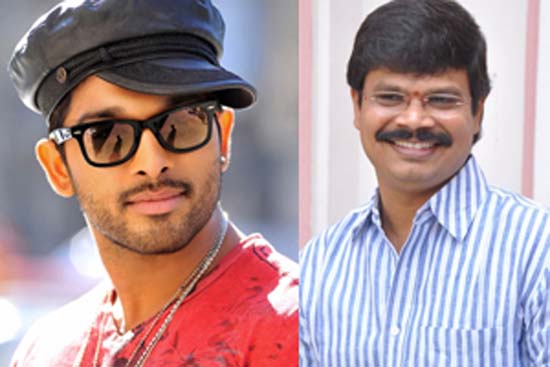 Allu Arjun And Boyapati srinu Movie details :
This combination will roll on from August of this year 2015 and this Movie will be releasing in Summer 2016, SS Thaman has been roped in to score music for this Movie, this will be a 100% mass commercial film with urban tough and comedy, Bunny has rejected to act in the same script few months back due to its over violence content but Boyapati srinu has reportedly changed the script a bit and has given it more comedy touch and attention on love story, Geetha Arts will be producing this movie, stylish star Allu Arjun has no big hit in his home production Geetha Arts till now, with this movie he is trying to score a mega blockbuster and establish himself in masses, meanwhile Boyapati srinu and Thaman are working for the first first time.