Ban on E-Cigarettes by Indian Government
Indian Government to Ban on E-Cigarettes
India is considering a ban on electronic cigarettes over the risks to public health that may cause, told by a senior Ministry official.
Recently World Health Organization in August called for stiff regulation of e-cigarettes as well as bans on indoor use because they emit chemicals potentially as dangerous as cigarettes and have a potential passive smoking risk, in the latest bid to control the booming US $3 billion global market. Many persons thought it is a remedy for smoking but some users after vaping said that it is equivalent or more than 30-a-day.
Actually, the e-cigarettes are implemented first in china and then it was introduced in U. S. A which dramatically want to increase their growth which has declined due to give up smoking in U.S.A because of every 5 deaths there is one smoker and that leads decrease.
By the research into the effects of e-cigarettes lags behind their popularity.  It may less harm than Cigarettes but still not sure enough about even the future risks or effects because of containing nicotine. E-cigarettes are banned in Europe and approved Tough rules on it.
Details of Ban on E-Cigarettes in India
Last month, The ITC group launched its Eon brand of e-cigarettes to add its range of conventional tobacco products. A spokesperson for ITC said that it is important that Indian industry innovates and creates intellectual property for products such as Electronic Vaping Devices, which will otherwise be imported involving royalty payments and outflows from the country.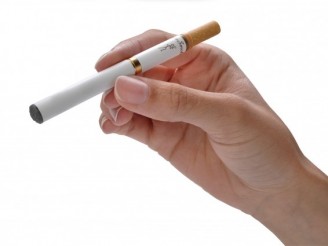 A single cigarette cost about RS.10 (16 cents) in the capital, New Delhi, compare with a pack of 20 that costs 190($3).
ITC declined to comment on the proposed ban. The Tobacco Institute of India (TII), and industry body, said the proposed law would not be easily enforceable and would lead to retailers being harassed.
The Central Government is taking several steps to curb India's tobacco consumption. Formerly, It has increased taxes on tobacco products and ordered companies to print more health warnings on packages .