Balakrishna's New Movie "LION" Teaser First Look|Balayya|Trisha
Balakrishna's New Movie  LION :
Balakrishnas new Movie has been titled "LION".Lion is 98th film of Legend Balakrishna,he is very close to his 100th film.in the new film LION Balakrishna is playing a powerful role with some positive and nagative shades.the new film of balakrishnas LION is touted to be suspence thriller.
Balakrishna is Playing "CBI" Role in LION Movie.?
Balakrishna is said to be playing dual role in The upcomming movie LION.in which one role is Powerful CBI officer.
Sathyadev is the director of Balayyas new film LION.this is the first film of satyhadev.Actress Trisha is Female lead in The film LION.LION is The First movie of Actress Trisha with Balakrishna.
LION Movie Star cast & crew:
Director:Sathyadev.
Balakrishna
Trisha.
Radhika Apte.
Producer:Rudrapati Ramana Rao
In the Newfilm of Balayya's LION,Radhika Apte is playing second female lead role.LION is the second film of Radhika Apte with Balakrishna after LEGEND.
Watch Balakrishna's LION Movie  First Look:
Balayyas LION Movie Images|Pics: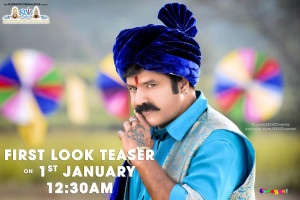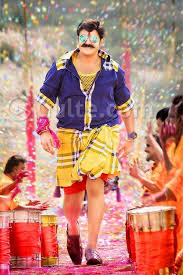 The Recent released Balayya's Mass look in LION increased hopes and expectations of the Nandamuri fans.hope the Director Sathyadev will reach the expectations of Balakrishnas fans.
Balakrishna's LION Movie Music Director & Producer:
The New Film of Balakrishnas LION is being produced by Rudrapati Ramana Rao.
Manisharma is music director of this film.
Watch Balakrishna's New Movie LION Teaser or Balakrishna's LION Movie Trailer:
Balakrishna's LION Movie Release   Date:
The team of LION is planning to release the Movie in February,2015.