AUROBINDO PHARMA CHIEF'S ATTACK TRACES BACK TO JAGAN'S CASE
NITYANANDA REDDY AUROBINDO CHIEF ATTACKED AT KBR PARK
Some unidentified persons started firing on Aurobindo Pharma managing director Nityananda Reddy's car on Wednesday morning at the KBR park where all these high profile people comes for jog in Hyderabad.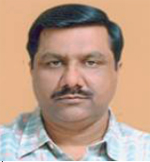 This firing took place at the Banjara Hills area, where many VIPs are known to come for their morning walks at the park mentioned above.
BID TO KIDNAP AUROBINDO CHIEF:
Three shots were fired on his car, as locals reported that they hearing loud gunshots near that area. The attackers got escaped haphazardly.
Jubilee Hills police inspector Muralikrishna said Nityananda Reddy was safe and unhurt. The miscreants are suspected to have used AK-47 automatic weapons, I don't know how he managed to come out of that.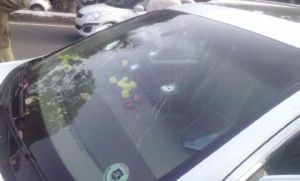 Police and ballistic experts from the telangana Forensic Science Labs rushed to the spot to get further details from the scene, anyway he's safe.
Nityananda the boss of Aurobindo pharma is accused in quid pro quo investement case of YS Jaganmohan Reddy for which his trail trial is to begin soon in the Nampally CBI court, that may be the reason.
The quid pro quo case allegedly concerned to investments made by various private firms and individuals to the tune of several crores in Jaganmohan Reddy's various businesses, as part of a quid pro quo arrangement in exchange for alleged favours peple estimated during the tenure of his father, late Y.S. Rajasekhar Reddy as Chief Minster.