Apple launched its MacBook Pro Features
                        Apple MacBook Pro
Apple confirmed its new Macbook pro is going to launch today.what you need to know is MacBook Pro has a Retina Display along with flash fast storage,long battery life and force touch trackpad.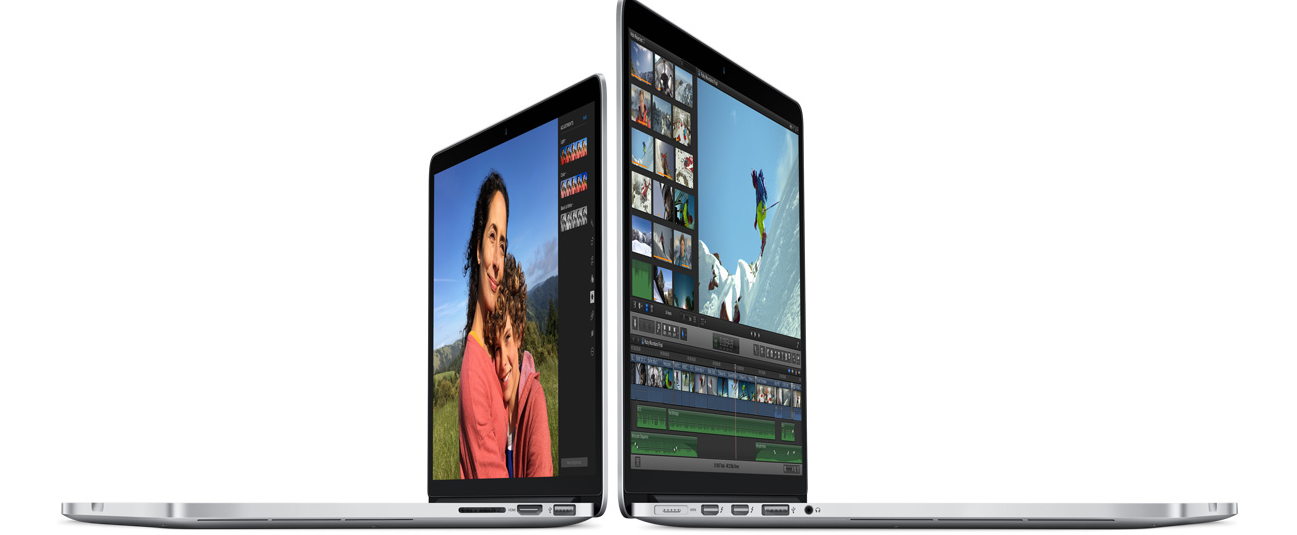 ---
with consisting of 4 million pixel on the 13-inch model and over 5 million  pixels  on the 15-inch model — This make your display with stunning look. The pixel density is so high, your eyes can't discern individual pixels , you can have 178-degree view of everything on the screen, so you'll see the difference at practically any angle.
---
Force Touch trackpad
With Multi-Touch in macbook pro OS, you can use realistic gestures like swiping or pinching to switch between apps, navigate your content and get the most out of your desktop space.
The new Force Touch trackpad takes all the capabilities of Multi-Touch and adds force sensors that detect subtle differences in the amount of downward pressure you apply.
---
PREFORMANCE
Coming to Performance 13-inch MacBook Pro has fifth Gen i5 dual core and the  15-inch MacBook Pro with Retina display has the power to do even more amazing things. Fourth-generation quad-core Intel Core i7 processors this Books let you make quick work of even the most complex tasks in professional apps like Final Cut Pro X, Having amazing spped up to 2.5GHz, 6MB of shared L3 cache and Turbo Boost speeds up to 3.7GHz. And every model comes standard with 16GB of superfast memory
Coming to Graphics this have iris Pro Graphics with the AMD Radeon R9 M370X. with 2GB of GDDR5 memory, you'll get even better performance when playing high-resolution games, editing video in Final Cut Pro X or rendering images in pro graphics applications.
---
                         BATTERY LIFE             
   13-inch MacBook Pro
   15-inch MacBook Pro
---
        Faster Flash Storage

             The 13-inch model features flash storage speeds of up to 1.6GB/s

15-inch model, you get up to 2.5 times faster flash storage with up to 2.0GB/s
   

  Thunderbolt 2 provides up to 20Gb/s of bandwidth to each external device