Anushka Sharma Launches Pantene's New Products – Gorgeous In White
Anushka Sharma Launches Pantene's New Products – Attractive In White
Anushka Sharma looked gorgeous in white, as we spotted her at an event held to launch Pantene's new product. The actor picked a white Dior dress with black Louboutins and let hair down in soft curls.Not whirling far from her style, the actor kept it simple and we loved her look. What do you think?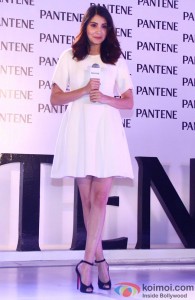 Sharma is a celebrity endorser for various brands and products, including TVS Scooty, Nivea, Elle 18 cosmetics, Bru coffee, 7 Up, Pantene and the clothing line Code, by Lifestyle, among others.Kalpana Nair of Firstpost stated that "actresses like Sharma command the respect they do in a largely conservative and male-dominated industry and the fact that their fan base grows when they take on roles that are not conventional is good reason for us to beam widely and walk with a spring in our step".Sharma has been vocal about the disparity in the pay that actresses command, in comparison with their male counterparts in the film industry.The Times of India published,While the current crop of actors and actresses tries to be in everyone's good books, Anushka certainly does not try to do that. She has an opinion about almost everything and she never shies away from putting it across. There have been moments when Anushka has praised her contemporaries and there have also been moments when Anushka has taken a dig at top notch directors and actors.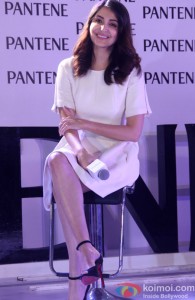 Comingup movies of Anushka Shrama
Ae Dil Hai Mushkil
Director: Karan Johar
Producer: Dharma Productions
Starcast: Ranbir Kapoor, Aishwarya Rai Bachchan and Anushka Sharma
Genre: Romance
Release Date: 3rd June 2016
Synopsis: Remake of Rishi Kapoor's film Doosra Aadmi. Ranbir will step into the shoes of his father while Anushka will reprise Neetu Singh's role.
We will update you as soon as more announcements new releases announcements are made.Keep visiting Blog to Bollywood for more filmy fundas.Also see upcoming movies of other Bollywood actresses.
watch for more details..
coming soon..