Amitabh Debut as Commentator in India Pakistan World Cup match
Amitabh Debut as Commentator in India Pakistan World Cup match:
Amitabh Bachchan is making debut as commentator in upcoming World Cup 2015 for India and Pakistan Match. The World Cup is going to start on 14th February 2015 and India Versus Pakistan match is on 15th February 2015 at Adelaide. The World Cup is hosting by Australia and New Zealand.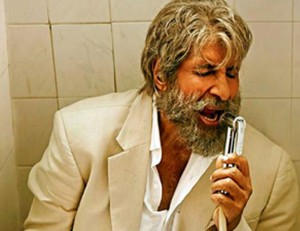 Amitabh earlier career as acting has criticized that his voice was not suitable for his action. Though his voice criticized but many stars and people became fans for his voice.
Amitabh as Commentator in India Vs Pakistan World Cup Match:
The official news was announced on Amitabh Official twitter page that " @StarSports India looking forward to this new experience – Can't wait for the game! #WontGiveItBack" about two hours ago. There is another tweet about a thirty minutes ago is " @StarSportsIndia My voice wasn't deemed good enough for radio once, but hope its' good enough this time! #wontGiveItBack".
Amitabh also known as wonderful vocalizer in Bollywood and many songs were sung by him. Recently in Shamitabh also Piddly Si Baatein song got a huge attraction for movie. Even many listeners attracted to his songs. Amitabh movie Shamitabh also starring Dhanush and debutante Akshara Haasan is going to hit the theatres on friday.
Finally this could be a great experience for Amitabh and also for listeners that how his commentary in Cricket match. For we should wait up to February 15th 2015.