A Second Hand Lover movie review,rating and critics review – Ajay Rao
A Second Hand Lover

movie review and rating:

A 2nd Hand Lover  is an upcoming Indian Kannada language romance film directed by Raghav Marasur. It stars Ajay Rao, Pranitha Subhash and Anisha Ambrose in the lead roles. The film speaks about the life of a rock band star.The film is produced by Manjunath V under the production S.V. Productions and Cinematography by K.S. Chandrashekar.The movie Screeenplay by Raghava Loki and edited by Deepu S. Kumar and the soundtrack was composed by the Gurukiran.The movie in theaters on 21st August 2015.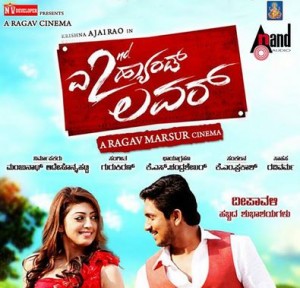 Directed by                            Raghav Marasur
Produced by                          Manjunath V
Screenplay by                       Raghava Loki
Starring                                   Ajay Rao
Pranitha ,Subhash
Music by                                 Gurukiran
Cinematography                 K. S. Chandrashekar
Edited by                                Deepu S. Kumar
Production                            S. V. Productions
company
Release dates                        21st August 2015
Country                                   India
Language                                Kannada
A 2nd Hand Lover

movie Casting and Crew:
Ajay Rao
Pranitha Subhash
Anisha Ambrose
Sadhu Kokila
Ramakrishna
Vishwa
Aishwarya
Giri

A 2nd Hand Lover

movie Soundtrack download:

The movie background score and music for its soundtrack composed by Gurukiran.The genre for the music is Feature film soundtrack,it was under label of Anand Audio. The soundtrack album was released on 29 May 2015.This Tracker consists of six tracks of the movie.
Tracklist
No.
Title
Lyrics
Singer(s)
Length
1.
"Are You Ready"
Kaviraj
Girish Pradhan, Chaitra H. G.
4:52
2.
"Neenillada Nanalli"
Kaviraj
Gurukiran
5:12
3.
"Yede Chuchho Chori"
Kaviraj
Vyasaraj
3:56
4.
"Olava Shalege"
Santhosh Naik
Ritisha Padmanabh
4:08
5.
"Chooru Jaga"
Kaviraj
Aishwarya Kashinathan
4:24
6.
"Bikeali Petrol Khali"
Chandan Shetty
 Chetan Sosca, Chandan Shetty
4:07

Total length:

25:59

A 2nd Hand Lover movie

Story synopsis and upcoming details:

This is a film with unique thought from Raghav Marasur. When the first love does not happen obviously the protagonist is not disappointed. He continues his singing profession and his rock band created sensation in music. At this level of popularity he meets a girl. For the girl it is first love but she is a second hand lover for the protagonist.Love is secondary and life is primary is the concept of director Raghav Marasur. He was Raghav Loki earlier with films like 'Sathya in Love, Gilli and Lakshmi'. He has changed the name and also turned producer with Manjunath Adesonnahatti for his film. Gurukiran in music, KS Chandrasekhar in camera, KM Prakash in editing, Ravi Verma is in stunts for the film.

Wait and watch for more details……..

coming soon………….