1000 weeks of DDLJ, Dilwale Dulhania Le Jayenge, trailer
1000 weeks of DDLJ, Dilwale Dulhania Le Jayenge, trailer
1000 Weeks of Dilwale Dulhania Le Jayenge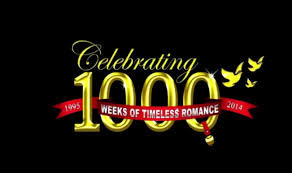 Dilwale dulhania le jayenge is propably and well known as DDLJ.It's a 1995 indian romantic and drama film.The film was written and directed by the Adithya Chopra.The fim was produced by his father Yash Chopra,a famous director under the yash raj film banner.Sharukh khan and kajol played a leading role in the film.The film was released on October 20 1995,the film came as a refreshment to all audience.The film became a path breaking movie and a trend setting movie with all elements of a bollywood movies like love,romance,comedy,setiments,songs and dance.The all elements inthe movie put the movie in to a greatest and victorious love story.
DDLJ is a simple love story between a boy and a girl. Who met on a London vacation. The story is about  how the boy wins the girl's heart and her family and makes every effort to take his Dulhania (bride) with him.
Dilwale Dulhania Lejayenge DDLJ new trailer :
Thus was the film that affects the most young girls felt love was all about   'finding their raj'. And the boys identified them as Sharuks's way of fighting for success his love. But the film resembles the  perfect family scenes showing fun and sentiment scenes in Punjabi family.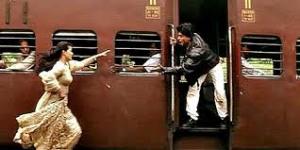 1000 weeks for DDLJ
"Its filmy dialogues, beautiful outdoor shooting locations for pictures super hit songs. It's great that the film has completed 1,000 weeks. They should make the films more like DDLJ."
The tunes in the film are famous for today like thuje Dekha to he Jana Sanam is continued to be played even today.
Shark and Kajol have worked in several successful movies, but DDLJ is recognized as their best till date. The film has got  10 film fare awards, including best actor, best actress, best director in 1996 film fare awards.
Dilwale Dulhania Le Jayenge a romantic drama will complete 1000 weeks at the Mumbai Maratha Mandir theatre  on December 2012.The screen has broken its  own record by running DDLJ continuously for nineteen years.