IIT Palakkad starts functioning:
Kerala on Monday attained a prime position in the higher education map of the country when the 18th Indian Institute of Technology (IIT) started functioning from its temporary campus close to Ahalya Group of Educational Institutions hereUnion Minister for Human Resources Smriti Irani addressed the 117 students of the first batch and their parents through videoconferencing from New Delhi.In her address, Ms. Irani exhorted the student community not to confine themselves to the four walls of the campus, but to engage in activities and services beneficial to the community.She told the students to develop a social outlook besides pursuing their higher education dreams. In her brief address, the Minister reminded the student community about the Unnat Bharat Abhiyan floated by her ministry to uplift rural India. The programme was launched last year in collaboration with the Indian Institutes of Technology (IIT) and the National Institutes of Technology (NITs).The Minister urged the students to participate in the programme, which involved engaging with communities around each institute and taking up activities aimed at their uplift.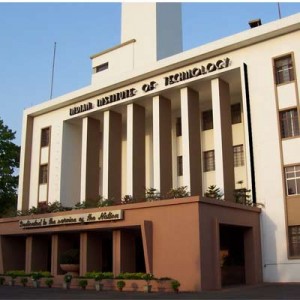 The programme envisaged identifying 10 villages in the neighbourhood of the IIT and develop technologies to solve the most pressing issues of the region. Citing her preoccupation with Lok Sabha proceedings, Ms. Irani said she would find an occasion to visit the campus and interact with the students.Infosys executive vice chairman Kris Gopalakrishnan, in his keynote address, also exhorted the students to contribute to the overall growth of the villages around. He stressed the need for academic excellence that can contribute to nation-building.The IIT must turn into a big start-up that can ensure large-scale transformation in the country, he said. Chennai IIT director Bhaskar Ramamurthy, IIT Palakkad coordinator P.B. Sunil Kumar and Higher Education Secretary B Sreenivas addressed the function.
From Chennai IIT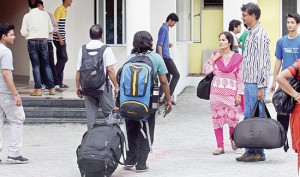 In the initial stage, Palakkad IIT will have four B.Tech. streams and a total of 117 students. Ten faculty members have been deputed by Chennai IIT. While the majority of students are from north India, 12 are from Kerala.Most of the students are from Uttar Pradesh and Rajasthan.
Wait and watch for more details…
coming soon…