Google Hangout provides Free One Minute Calls
Google Hangouts are launched by Google in May 15th, 2013. It has come for replacement of 3 messaging apps  Google Talk, Google+ messenger, Hangouts. Now Google Hangouts are default app for the Android. Google Hangouts users in 25 different countries will get free one-minute international calls with Google Hangouts for this year 2014. To receive the first minute of your call free, you need to add calling credit to your Google account.
On September 12th, 2014 free voice calls are implemented for Hangout users and charges are very low when compare to the other apps for the International calls. It allows group video conference up to 10 users at once. This service would be known as " Babel".
For this You should add calling credit page for your Google Account and then you can see your balance in the future by going to the "Billing" section in Google Voice.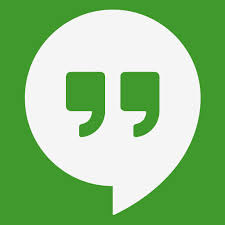 If there are a large number of calls being placed per day, some calls are not eligible for the first minute free promotion. Calls to the US and of Canada very low prices and Google is also offering low rates for another international locations.
Google Hangout free countries avaliable countries
The first minute free option is available for the following countries: Australia, Belgium, Brazil, Canada, China, Dominican Republic, France, Germany, India, Indonesia, Ireland, Italy, Japan, Mexico, Netherlands, Norway, Peru, Poland, Russia, South Korea, Spain, Sweden, Switzerland, United Kingdom and United States.
Google has been consistently improving the messaging and video chat service. It is coming to give better service and to be a competitor for Skype, Facebook Messenger, Line.