April 25, 2015
Dochey telugu Movie Review and Rating -Naga chaitanya
Dohchay/Dochey telugu Movie Review and Rating :3.5/5
visitors can also check Dochay movie complete review and public talk through official advertisement by visiting the related links.
Dochey movie starring Hero Naga Chaitanya and co-star Kriti Sanon in main leading roles in a thriller movie which is directed by sudheer varma, who got on spot light with his first experimental movie 'Swamy rara' which was a huge blockbuster hit. His work has been appreciated by all the movie lovers.Hero Naga chaitanya played the role of a conman and sported a different hairdo for this movie.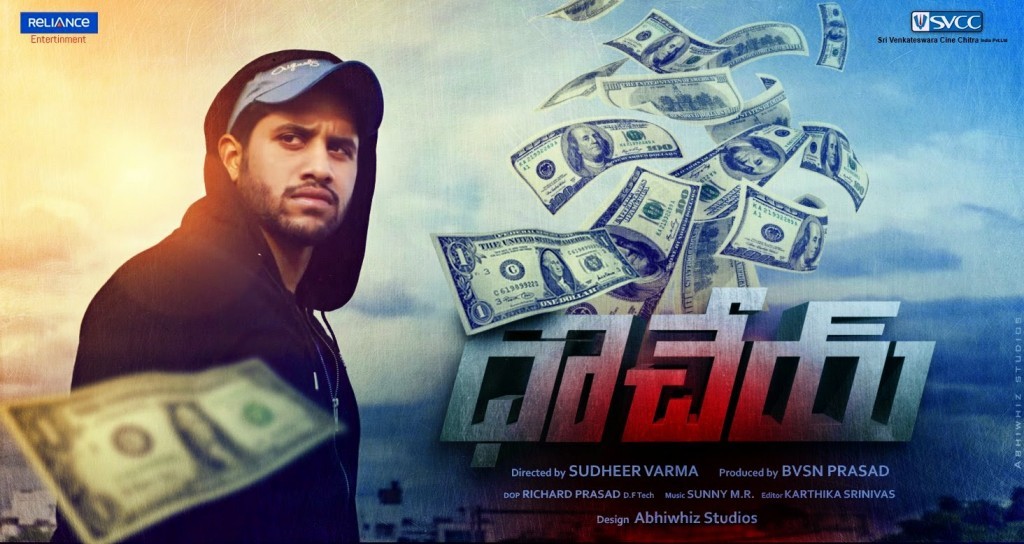 The producer of this movie is B.V.S.N.Prasad, who is well known for his work and  his successful track. Prasad recent movie was Attarintiki Daredhi which was super hit. The music score was composed by Sunny M.R. was recently released in to the market and got a good response. Besides the songs, and audience can expect good back ground score- "A Pace to the movie" like swamy rara. The movie cast include Brahmanandam, Ravi babu, Posani, Pooja ramachandran etc as a lead roles. Cinematographer of this movie is Richard Prasad and edited by Karthika Srinivas.
Dohchay/Dochey telugu Movie premier show talk
Dochey telugu Movie Review and Rating:3.5/5
Cast: Naga Chaitanya, Kriti Sanon,Pooja Ramachandran,Ravibabu
Director: Sudheer Varma
Producer: B.V.S.N. Prasad
Story & Screenplay: Sudheer Varma
Music Director: Sunny M.R.
Cinematographer: Richard Prasad
Editing: Karthika Srinivas
Production Company: Sri Venkateswara Cine Chitra
Release Date: April 24th,2015
CBFC Rating: U
Runtime: 139 Minutes
Dochey telugu Movie mp3 songs download: check here
Dohchay Movie Review & Rating:
Storybase:

Dochey is a apt title for this film because of hero turns to thief. Naga Chaitanya father is a driver and he arrested in a robbery case, After that Naga Chaitanya turns to conman to get his father released. intresting love scenes between Chaitu and Kriti Sanon added in middle, Brahmi Comedy scenes are placed well. One day Chaitu got a big offer from politicians and how he achieve it…? is the rest of the story.
Hilights :

– Nagachaitanya
– Story
– Kriti Sanon
– Brahmanandam Comedy
– Interval bang
This movie is certified with clean 'U' with zero cuts and with run time 139 minutes. As per the latest buzz, the film's satellite rights have been sold to the Gemini TV and rumors are abuzz that the TV channel has paid nearly Rs 4.5 crores for this movie. It shows potentiality of the movie to bring audience to the theaters.
The budget of this movie is nearly 20 crore and the return of investment to the producer will depend on the success rate.
Recently released trailer created interest among the public towards this movie. Hero Naga Chaitanya's selection of scripts is always having unique and now he is coming up with a thriller movie and especially it was directed by a fresh and talented director Sudheer varma. So we can expect a fresh outcome from this team.
On the other side, Hero Naga Chaitanya and heroine Kriti Sanon have set their hopes high on Dohchay as they are in need of a hit,While it is a career deciding film of Kriti. Dochey movie is all set to flash in theatres on 24th april. lets see what happens.
visitors can also check Dochay movie complete review and public talk through official advertisement by visiting the related links.
About Author
vivekreddychanti