Bale Bale Magadivoy Movie teaser,trailer release and Audio launch updates
Bale Bale Mogadivoy Audio Launch updates:
Bhale Bhale Magadivoy Grand Audio Launch event is telecasting on Television today. Nani's Bale Bale Magadivoy Movie Teaser Out at Audio Launch ! Watch Here : Bale Bale Magadivoy is the Indian Telugu upcoming movie. Actor Nani and Lavanya Tripathi are pairing up for the first time and they look very good in the trailer.This Bale Bale Magadivoy movie is an love story and a comedy entertainer The official theritical trailer of the movie is released a few minutes back on youtube at Grand Audio Launch event. The music of the movie is composed by Gopi Sundar. The songs will be available to download from the web soon.Nani and Lavanya Tripathi are taking leading roles in this movie. Bale Bale Magadivoy is directed by Maruthi and produced by Geetha Arts & UV Creations. The director Maruti's previous movies are fame with Ee Rojullo, Bustop, and Kotha Janta. Nani fans are eagerly waiting for the release of the movie.The first look of the Bale Bale Magadivoy movie is released on 25th May 2015.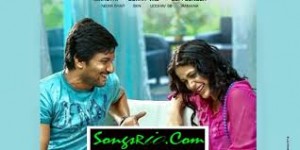 Directed by
Maruthi Dasari
Produced by
Geetha Arts, UV Creations

Written by
Maruthi
Story by
Maruthi Dasari
Starring
Nani
Lavanya Tripathi
Music by
Gopi Sunder

Production
company

Geetha Arts
UV Creations

Release dates

Scheduled for October 2015
Country
India
Language
Telugu

Bale Bale Mogadivoy Casting and Crew:
Hero :- Nani
Heroin :- Lavanya Tripathi
Technical Crew Of Bale Bale Magadivoy movie :-
Director: Maruthi Dasari
Producer: Geetha Arts, UV Creations
Writer: Maruthi
Story: Maruthi Dasari
Music Director: Gopi Sunder
Production company: Geetha Arts, UV Creations
Audio Launch : 15th August, 2015 (may be)
Release Date : Not Officially conformed
Country : India
Language : Telugu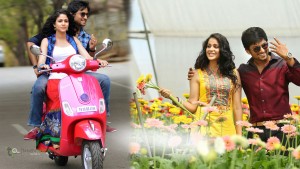 The actor Nani recently met with accident but he cooperated in making of the movie said by the Maruthi. Nani is on a roll with the success of his movies Yevade Subramanyam and Jandapai Kapiraju.Bale Bale Magadivoy is an upcoming Telugu movie starring young actors Nani and Andala Rakshasi movie fame actress Lavanya Tripathi. The film is directed by Maruthi and being jointly produced by Geetha Arts and UV creations. This is touted to be a youthful entertainer.The makers of Bale Bale Magadivoy movie are planning release film on big screen in the second week of September. The unit released first look of movie on 25th May, 2015 and recently released teaser and it received positive response from audience.As per Tollywood industry, the movie will definitely entertain the youth audience, because it was designed by the director Maruthi, who got fame with his previous movies Ee Rojullo, Bustop and Kotha Janta. Music for this has composed by Gopi Sunder.Movie teaser was released recently, it seems like a love story and comedy entertainer. Audio launch of movie is scheduled to 15th August, 2015 and official theatrical trailer will be released soon. According to unit, movie will be released in the second week of September to entertainer young actor Nani lovers.